Terminal stage for steel pipe show in ADIPEC this year
Update:
2018-11-15
View(s):
278
Keywords :ERW Steel Pipe, ERW Line Pipe
Abu Dhabi International Petroleum Exhibition & Conference this year has entered the terminal stage today. And we have showed our ERW steel pipe and other pipelines for customers here.
Time of Abu Dhabi exhibition: 12-15 November 2018.
Abu Dhabi exhibition booth no.: Booth No.10350 (Threeway Steel Co., Ltd).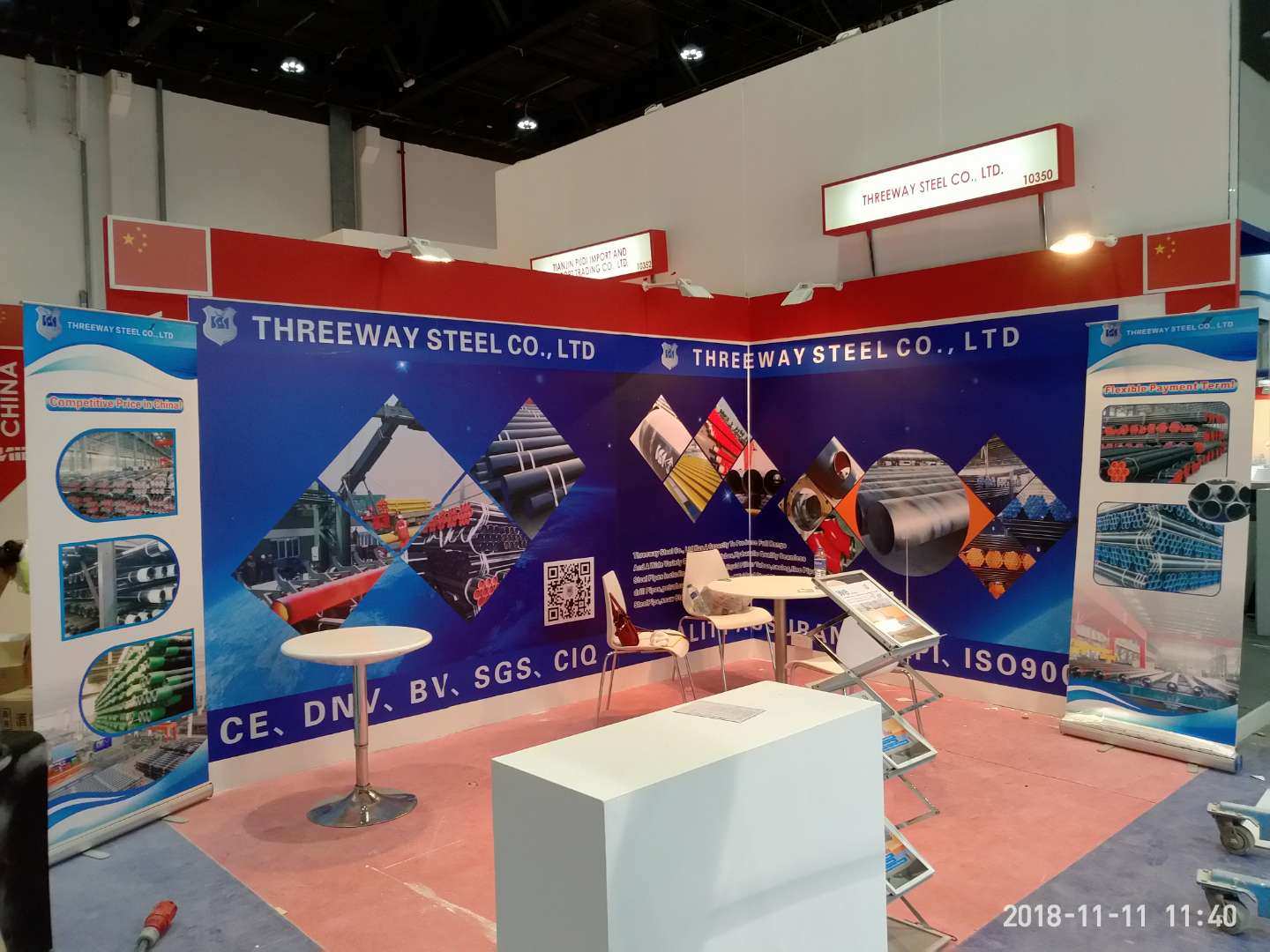 We've got lot not just for steel pipe business but also the advanced technology for tube's production. Good quality would be main core competitiveness for the enterprise. For example, our main products are carbon steel seamless pipe, carbon steel welded pipe, stainless steel pipe, pipe fittings and so on. How could we control the relationship with our customers? Talking and connection is just one aspect, providing high quality product would be the main reason for the long relationship.